Horseradish Cream Sauce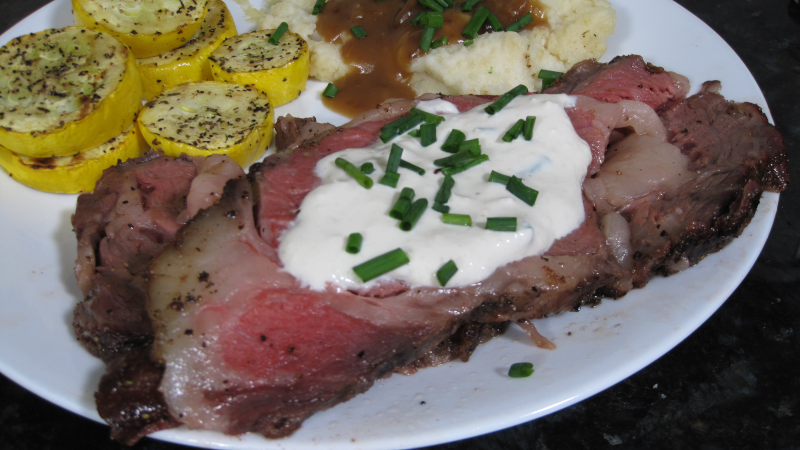 This sauce is a true game-changer, adding a burst of zesty, creamy goodness to your favorite dishes. Whether you're serving up a perfectly grilled steak, a tender piece of roast beef, or even a juicy burger, this sauce is the secret ingredient that will take your meal from ordinary to extraordinary.
In this culinary adventure, we'll combine the rich and velvety texture of heavy whipping cream with the delightful tang of sour cream. But that's just the beginning! Our secret weapon in this sauce is the fiery kick of horseradish, balanced by the bright and zesty notes of freshly squeezed lemon juice. To add depth and complexity, we'll incorporate the subtle heat of Dijon mustard and the umami richness of Worcestershire sauce.
Of course, every great sauce needs a touch of seasoning, and we won't disappoint. A pinch of salt and a dash of pepper will enhance all the flavors, creating a perfectly balanced symphony for your taste buds. And for that final flourish, we'll sprinkle in some minced chives, adding a fresh, herbaceous note that ties everything together.
Man That's Cooking
Ingredients
½ cup heavy whipping cream
½ cup sour cream
¼ cup prepared horseradish
1 tablespoon lemon juice
1 tablespoon dijon mustard
1 teaspoon Worcestershire sauce
1 tablespoon minced chives
½ teaspoon salt
¼ teaspoon black pepper
Directions

In a medium bowl whisk heavy cream until it thickens up, roughly 2 minutes. Fold in the sour cream and whisk for another minute until it is fully combined with the cream. Mix in the remaining ingredients.


Transfer the cream to a small air tight storage container and refrigerated it for at least 1 hour before using. It should last up to 2 weeks in the refrigerator.


Print This Recipe

Watch How To Make This Recipe