Easy Pellet Smoker 321 Ribs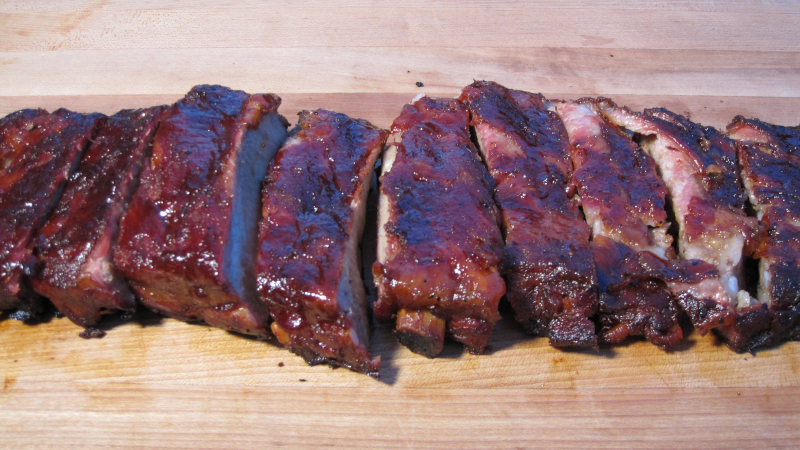 Time to break out the bibs cause we're gonna eat ribs! If you haven't tried the 321 method for St. Louis cut ribs then check out this easy recipe. The ribs are going to smoke unwrapped for 3 hours, then wrapped for 2, then unwrapped and sauced for 1 hour. You will need about 30 minutes or less prep time so in total this is a long weekend cook. So grab some beer and buy the listed ingredients, and follow the directions for some delicious ribs.
Man That's Cooking
Ingredients
1 rack st. Louis cut ribs
2 tbsp yellow mustard
3 tbsp BBQ rub
1/2 cup BBQ sauce
1/2 stick butter
1/4 cup brown sugar
1 tbsp honey
1 tbsp tiger sauce
Directions

First, get your smoker started at 235 F with cherry and hickory wood pellets. If you have a smoke tube, get that lighted as well with cherry and hickory pellets.


To prep the ribs, first lay them meat side down and use a boning knife to trim off any extra fat. If there are any fractional bones at the ends, trim them off as well. Next use a butter knife to work it under the membrane and then use a paper towel to grip it and pull off the membrane.


Spread some yellow mustard everywhere to act as a binder for keeping the BBQ rub on the ribs. You won't taste the mustard so don't worry about that. Next put down a first layer of a salt pepper garlic based rub such as Killer Hogs AP rub. Next add a rub that has paprika and brown sugar such as Meat Church Holy Voodoo.


Flip the ribs over and check the meat side for excessive fat to trim off. Next repeat the mustard and rub application steps on the meat side.


When the smoker reaches temperature place the ribs in the smoker and push the ends towards each other to compact the ribs as much as possible. Smoke the ribs for one hour, then spritz them with apple juice, cider or apple cider vinegar to keep them moist. You can add other flavors to your spritz but you probably won't taste it. Continue to cook for one more hour and repeat the spritz step. Continue to cook for one more hour and on this third hour, it's time to wrap the ribs.


Pull 2 sheets of heavy duty aluminum foil. Place slices of butter on the center of the foil. Add some honey, brown sugar, and splash on some Tiger Sauce. Place the ribs meat side down onto this mixture. Add some butter, dry rub, and Tiger Sauce to the bone side of the ribs. Wrap them tightly in the first sheet of foil, then wrap them again in the second sheet. Place the ribs meat side down in the smoker and continue to cook them for two more hours.


After two hours, pull the ribs and unwrap them. Place them back on the smoker meat side up. Glaze them down with your favorite BBQ sauce and let them cook for 1 more hour until they reach 195 F. You may need to increase the smoker temp a little bit to 250 F to get this done within an hour. When you pull the ribs, let them rest for 5 minutes before slicing.


Print This Recipe

Watch How To Make This Recipe

Apple Butter Smoked Ham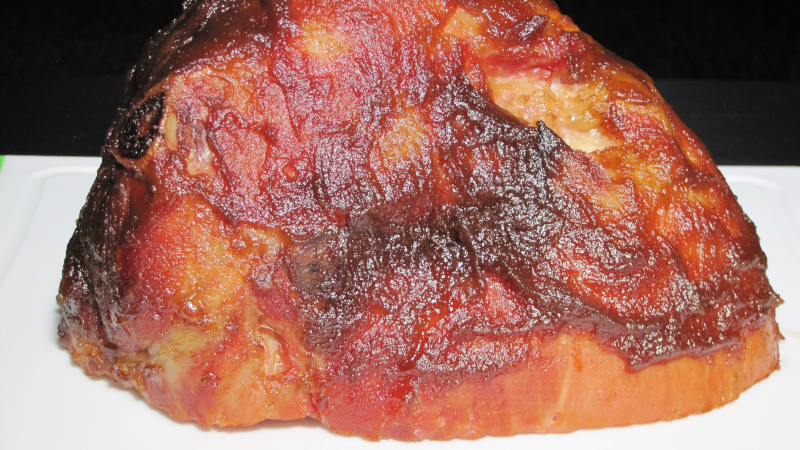 The next time you buy a ham from the grocery store, forget about warming it up in the oven! Why not use your smoker to add more smoke flavor? So you may be asking, why do this when most hams are already smoked? Answer: more better smoke! Will it be too much smoke? NO!! And to top things off, add a layer of apple butter and upgrade that grocery store ham into a delicious masterpiece.
Man That's Cooking
Ingredients
8 – 10 pound ham (butt portion)
9.5oz apple butter
Directions

Start your smoker at 250F using cherry or hickory wood. Remove the ham from the packaging and place it face down on a cooling rack. When the smoker reaches temp, place the ham on the smoker for at least 2 hours.


At around 1 and a half hours, add the apple butter to a cast iron sauce pan and then warm it up on the smoker for 30 minutes.


At 2 hours, brush the apple butter onto the ham until it is all applied. Increase the smoker temperature to 275, then cook the ham for 1 hour. At this point, remove the ham and let it rest for 10 minutes. Slice, eat, and enjoy!



Print This Recipe

Watch How To Make This Recipe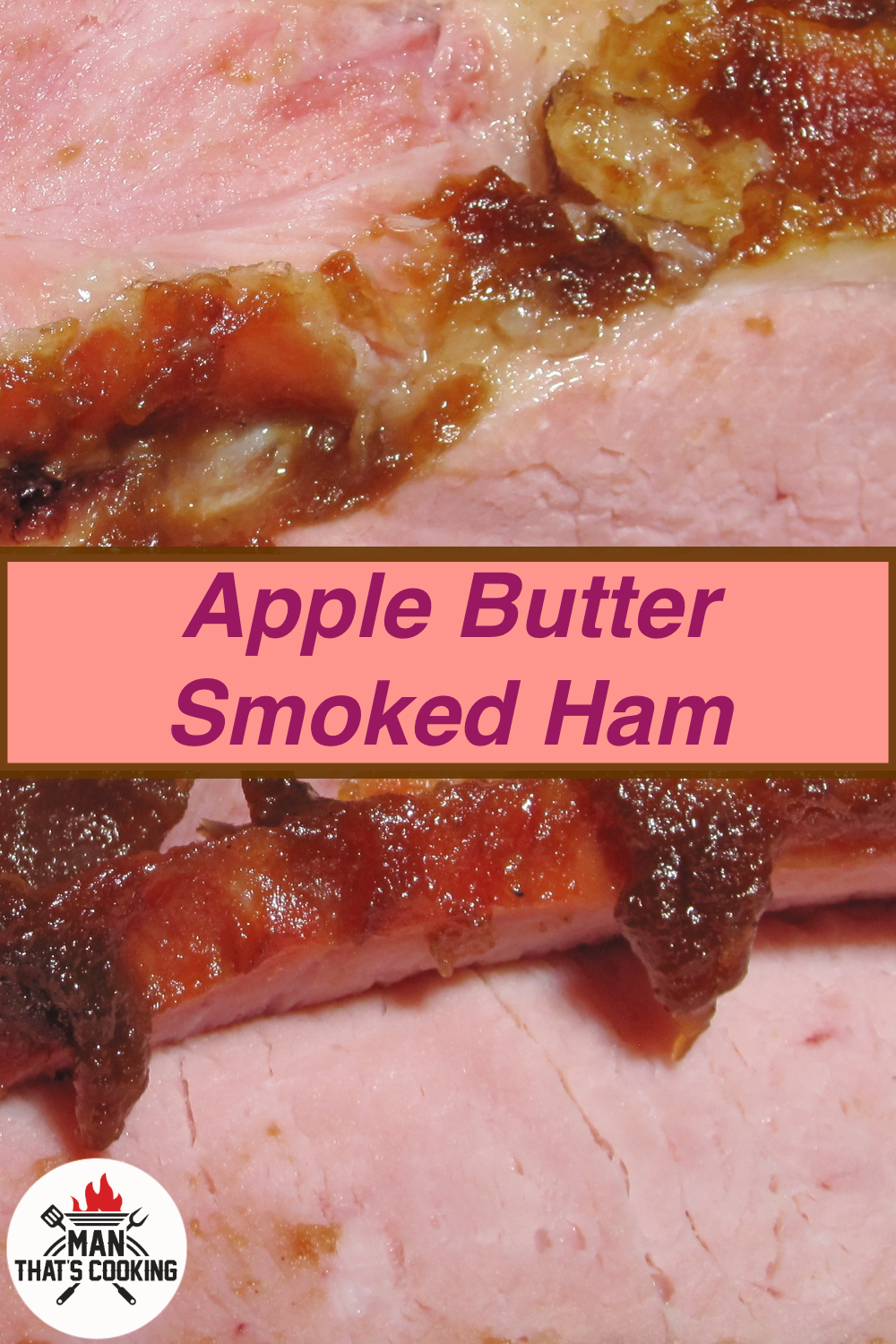 Beer Brats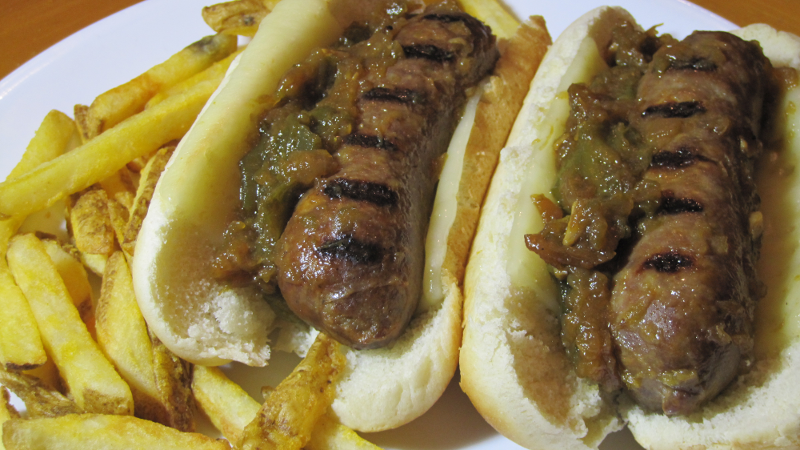 Beer brats are a super comfort food that's easy to make and you end up with a bunch of them! If you like grilled sausage and you have never tried beer brats, then you need to try this recipe!
Man That's Cooking
Ingredients
2 yellow or white onions
2 green peppers
2 cloves minced garlic
2 tablespoons butter
10 – 12 brats
2 bottles or cans of beer
1 pack hot dog buns
1 pack swiss cheese
Directions

This recipe assumes 2 packages with usually 5 or 6 brats. First, chop the onion, pepper and garlic and add to a dutch oven or an 8 quart pot. Next add the butter to the pot and turn the heat to medium. Cook everything for about 5 minutes or until onions start to become translucent, then add the brats and the beer. Bring everything to a boil on medium high, then reduce back to medium. Allow beer to reduce down until ⅓ is remaining. This will take around 3 hours. At this point place brats on the grill to add color and fire flavor. Grill for about 5 minutes per side. Add a few hot dog buns with swiss cheese on the top rack for a few minutes. Place brats back into dutch oven and set burner on low. The brats are now ready to serve on buns topped with the onion and pepper mixture. As an alternative, skip the buns and serve with mashed potatoes.



Print This Recipe

Watch How To Make This Recipe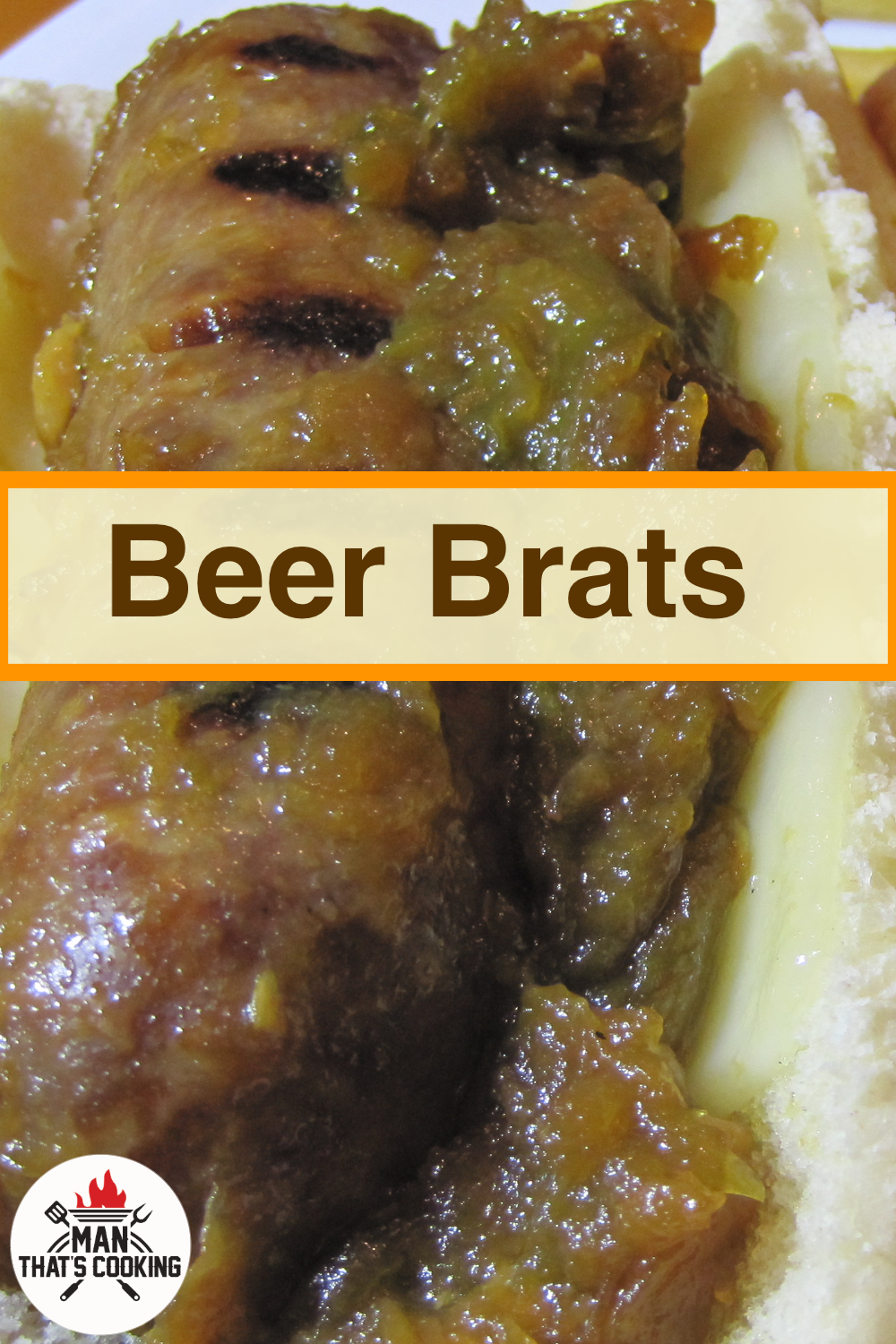 Swedican Meatballs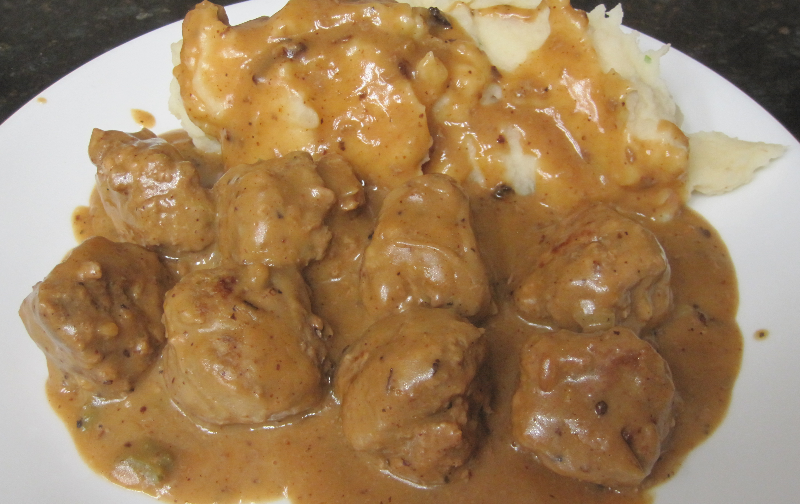 Here it is, the original Swedican meatball recipe! Passed down through the generations, the great people of Swedica combined their Swedish meatballs with Mexican jalapeño and chipotle peppers. This meatball recipe will easily surpass any snap together furniture store meal.
Man That's Cooking
Ingredients
1 pound ground beef
1 pound ground pork
1 egg
1 white onion
2 jalapeno peppers
2 cloves garlic
2 slices of bread
3 cups beef broth
6 tablespoons butter
1/2 teaspoon kosher salt
1/4 teaspoon black pepper
1/4 teaspoon chipotle powder
1/4 teaspoon allspice
1/4 teaspoon nutmeg
1/2 teaspoon Worcestershire sauce
1/2 cup flour
1/2 cup half and half
1/2 cup heavy whipping cream
Directions

First, dice up a whole white onion and saute in a pan with 1 tablespoon of butter and a pinch of salt. Next, remove the crust from 2 slices of day old bread bread, and soak it in half and half for 10 minutes. When the onions are translucent, remove them from heat and let them cool. Next, remove the seeds and chop up 1 jalapeno pepper. Then peel and mince 2 cloves of garlic. Using your hands, shred the bread and pour out excess milk. Add the onions, egg, meats, seasonings, chopped garlic and jalapeno. Hand mix the contents of the bowl. Next, remove the seeds from another jalapeno pepper and cut into slices. Melt 2 tablespoons of butter in saute pan, then saute the jalapeno slices for 2 to 4 minutes. Once they start to brown, remove the jalapenos from pan and set them aside. Next preheat your oven to 250 degrees. Next, form meatballs by rolling meat into small balls. Make enough meatballs to fill the frying pan, then continue to make more. Cook the meatballs 8 minutes then flip to the other side. After another 8 minutes, brown them on all sides in the pan. As the meatballs finish cooking, transfer them from the pan to a cookie sheet. After cooking all meatballs, place the cookie sheet of meatballs into the oven for at least 10 minutes. Add more butter to the frying pan iff needed and set the heat to low. Add flour and whisk until brown about 2 minutes. Slowly add beef broth, then the heavy whipping cream. Salt and pepper to taste. Add jalapeno slices and meatballs then let simmer for 5 minutes. Serve with mashed potatoes and smother everything with gravy!



Print This Recipe

Watch How To Make This Recipe