Beer Brats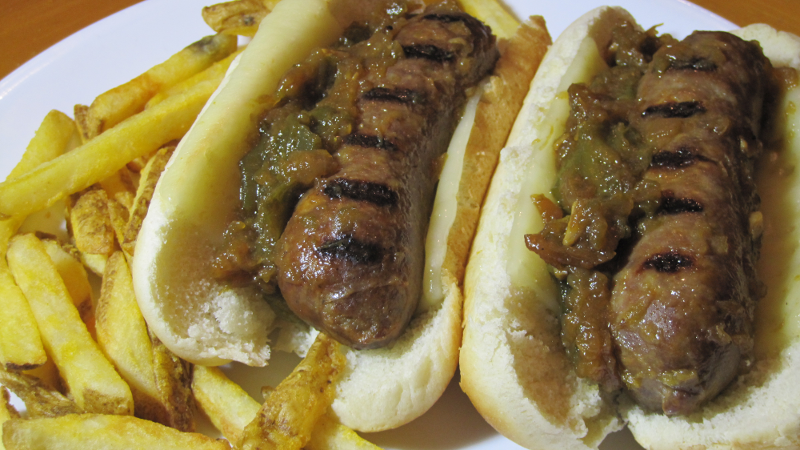 Beer brats are a super comfort food that's easy to make and you end up with a bunch of them! If you like grilled sausage and you have never tried beer brats, then you need to try this recipe!
Man That's Cooking
Ingredients
2 yellow or white onions
2 green peppers
2 cloves minced garlic
2 tablespoons butter
10 – 12 brats
2 bottles or cans of beer
1 pack hot dog buns
1 pack swiss cheese
Directions

This recipe assumes 2 packages with usually 5 or 6 brats. First, chop the onion, pepper and garlic and add to a dutch oven or an 8 quart pot. Next add the butter to the pot and turn the heat to medium. Cook everything for about 5 minutes or until onions start to become translucent, then add the brats and the beer. Bring everything to a boil on medium high, then reduce back to medium. Allow beer to reduce down until ⅓ is remaining. This will take around 3 hours. At this point place brats on the grill to add color and fire flavor. Grill for about 5 minutes per side. Add a few hot dog buns with swiss cheese on the top rack for a few minutes. Place brats back into dutch oven and set burner on low. The brats are now ready to serve on buns topped with the onion and pepper mixture. As an alternative, skip the buns and serve with mashed potatoes.



Print This Recipe

Watch How To Make This Recipe