Apple Butter Smoked Ham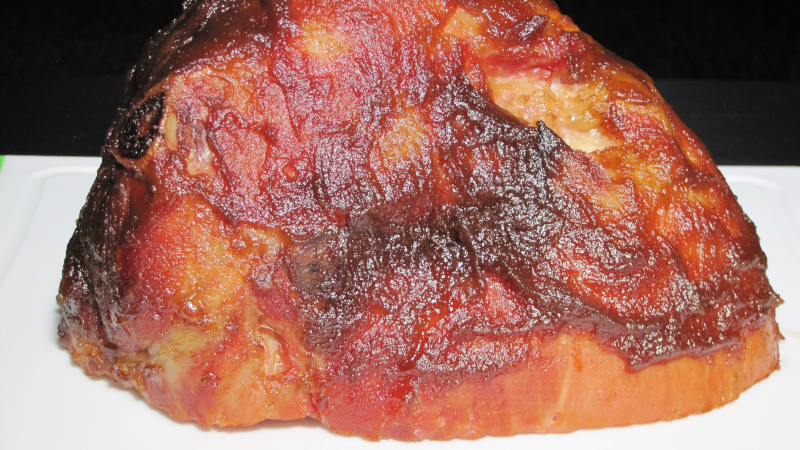 The next time you buy a ham from the grocery store, forget about warming it up in the oven! Why not use your smoker to add more smoke flavor? So you may be asking, why do this when most hams are already smoked? Answer: more better smoke! Will it be too much smoke? NO!! And to top things off, add a layer of apple butter and upgrade that grocery store ham into a delicious masterpiece.
Man That's Cooking
Ingredients
8 – 10 pound ham (butt portion)
9.5oz apple butter
Directions

Start your smoker at 250F using cherry or hickory wood. Remove the ham from the packaging and place it face down on a cooling rack. When the smoker reaches temp, place the ham on the smoker for at least 2 hours.


At around 1 and a half hours, add the apple butter to a cast iron sauce pan and then warm it up on the smoker for 30 minutes.


At 2 hours, brush the apple butter onto the ham until it is all applied. Increase the smoker temperature to 275, then cook the ham for 1 hour. At this point, remove the ham and let it rest for 10 minutes. Slice, eat, and enjoy!



Print This Recipe

Watch How To Make This Recipe