Grilled Romaine Lettuce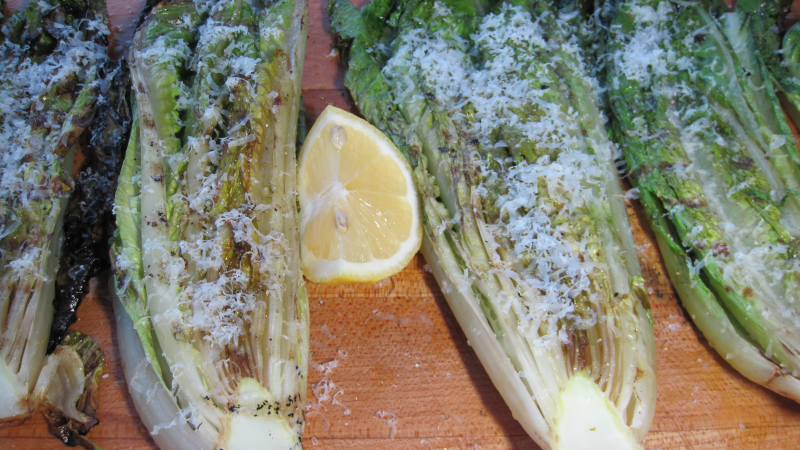 Grilled romaine has an excellent flavor and it compliments many dishes. Not only is it easy to make but it's also quick to cook. You can put these on the grill while you cook some chicken or fish and have yourself an excellent meal combo. If you have leftovers, you can eat them cold the next day. And one thing you must do is add the grated cheese on top. That just takes it to another level!
Man That's Cooking
Ingredients
3 romaine hearts
1 lemon
3 tbs olive oil
2 tsp kosher salt
1 tsp black pepper
2 oz romano cheese
Directions

First, preheat the grill at a medium heat and clean the grill grates when hot.


Next, slice each heart of romaine in half lengthwise. Brush both sides with olive oil. Salt the inside with kosher salt.


Place each romaine half open side down onto the grill and cook for 5 minutes with the lid open. After 5 minutes, flip over all romaine hearts and cook for another 5 minutes. Use tongs to check for softness and remove the romaine hearts when they become less stiff.


Squeeze some lemon on the inside area of the romaine hearts. Sprinkle with kosher salt and cracked black pepper. Finally, top with fresh grated Romano cheese.


Print This Recipe

Watch How To Make This Recipe