Avocado Garlic Cream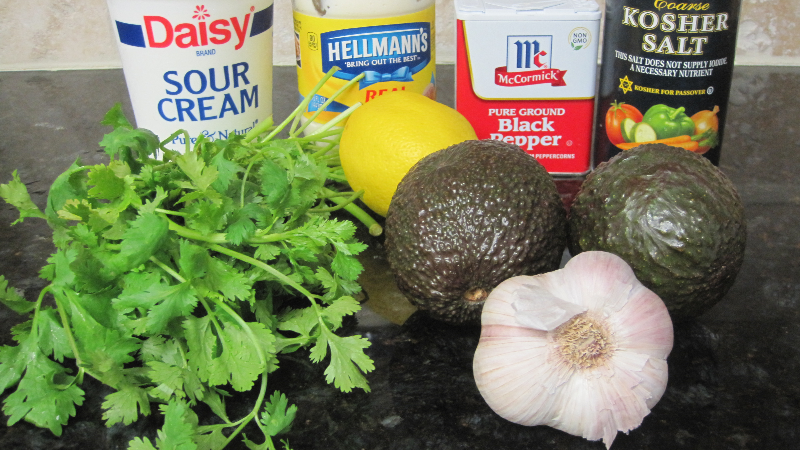 Avocado Garlic Cream takes your tacos, nachos, and fajitas to a new level. Add it on top of your chicken fajitas or use it as a simple appetizer with tortilla chips. Or try some on roasted new potatoes or mushrooms. This is an easy to make recipe and it yields a good amount for a big meal or appetizer.
Man That's Cooking
Ingredients
2 Haas avocados
3 large garlic cloves
1 tablespoon lemon juice
1/2 cup sour cream
1/4 cup mayonnaise
1/4 cup cilantro
1/2 teaspoon salt
1/4 teaspoon black pepper
Directions

First, cut the avocados in half and remove the seed. Cut the halves in half and push the flesh from the skin into the food processor. Next, rough cut 3 garlic cloves and add to the food processor. Add the remaining ingredients to the food processor. You can substitute more sour cream for mayonnaise if you are not a fan of mayonnaise. First pulse the food processor until the larger chunks of avocado are reduced. Then run the processor for about 30 seconds or until all contents are blended smoothly.



Print This Recipe

Watch How To Make This Recipe