Jalapeno Garlic London Broil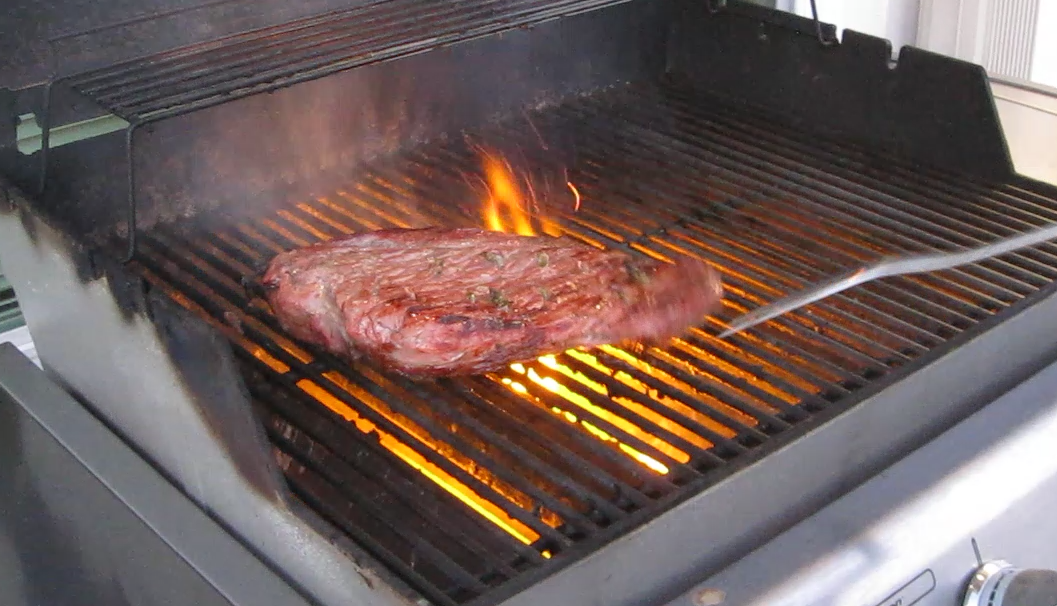 In the mood for something different?  Try our jalapeño garlic London Broil recipe and satisfy your steak cravings!
Man That's Cooking
Ingredients
1 London Broil (2 pounds)
2 jalapeno peppers
1 clove garlic
1/4 cup cilantro
1/2 lemon
2 tablespoons BBQ salt
1/4 cup olive oil
Directions

First, cut open the jalapeño peppers by slicing them in half lengthwise.  Remove the seeds and slice the peppers into 1/8 inch pieces.


Next, peel one clove of garlic and slice the clove, do not mince.  Cut 1/2 inch length and depth slices into the London Broil and stuff the pepper into slices. Alternate by stuffing garlic into the slices.  Do this for both sides of the meat until you use all or most of the pepper and garlic.


Place the London Broil into a 1 gallon ziploc bag. Add the juice from 1/2 of a fresh lemon.  Add 1 tablespoon of salt on one side of the steak, and the other tablespoon to the other side.  Hand pick the leaves from the cilantro and add to both sides of the steak. Add 1/4 cup olive oil and seal the ziploc bag. Manipulate the contents of the bag for at least 1 minute to push evenly the salt and other contents across the surface of the meat.  Place the meat in the refridgerator for 6 hours.


After allowing the meat to marinate, place the London Broil on the countertop for about 10 minutes to warm up.  At the same time, preheat your grill to a medium low setting.  When ready, cook the London Broil as you would cook any steak.  Give this about 7 minutes per side, flipping at least once for a nice grill on both sides.  Cook to your preferred doneness of steak.



Print This Recipe

Watch How To Make This Recipe