Grilled Habanero Garlic Wings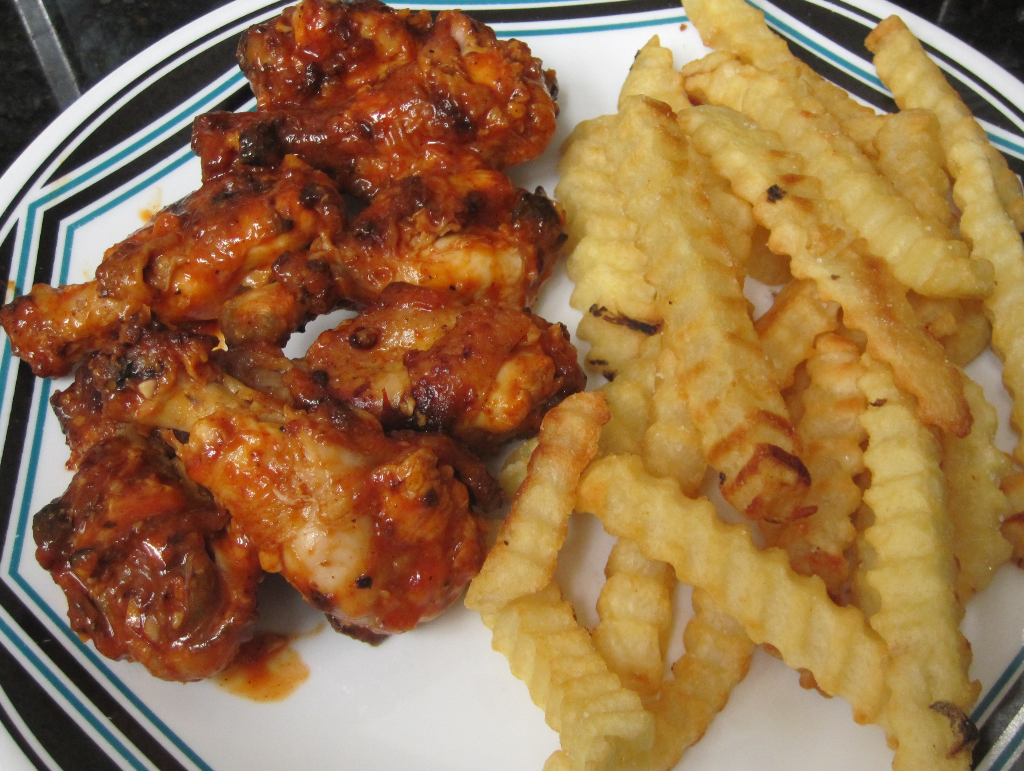 Fire time baby! We are making grilled habanero garlic wings.
Man That's Cooking
Ingredients
5 habanero peppers
4 Cloves of garlic
10 – 12 chicken wings
1/2 teaspoon Everglades Heat seasoning
1 cup Franks Red Hot wing sauce
1 cup Matouk's Hot Pepper Sauce
Directions

First rough cut the 5 habanero peppers. Removing the seeds is optional depending on how much heat you desire. Following this, peel and rough cut the 4 cloves of garlic.  Use a mini chopper to cut the peppers and garlic into small bits.


Next, place the chicken wings into a 1 quart Ziplock bag. Add roughly 1/2 cup of Franks Red Hot wing sauce, 1/2 cup of Matouk's, and 1 teaspoon of Everglades Heat seasoning. Add 1/2 of the chopped pepper and garlic blend into the Ziplock bag. Seal the bag, then move around the wings by hand for at least 1 minute moving all the seasoning around to all the wings. Place the bag into the refrigerator for 24 hours.


In a bowl, add the rest of the chopped pepper and garlic. Pour in a 1/2 cup of Franks, 1/2 cup of Matouks, and 1 teaspoon of Everglades Heat. This is the same mix as what was made for the bag of chicken. Cover the bowl with cellophane and place in the refrigerator.


After allowing the wings to marinate for 24 hours, preheat the grill on low to medium heat.  After 5 – 10 minutes, place the wings on the grill. Let the wings cook for 7 minutes, then flip the wings. Repeat this 3 – 4 times depending on how done you like your wings. When done, pull the wings from the grill and place in the bowl of sauce. Roll the wings around and coat them until all wet.



Print This Recipe

Watch How To Make This Recipe