Tailgate Wings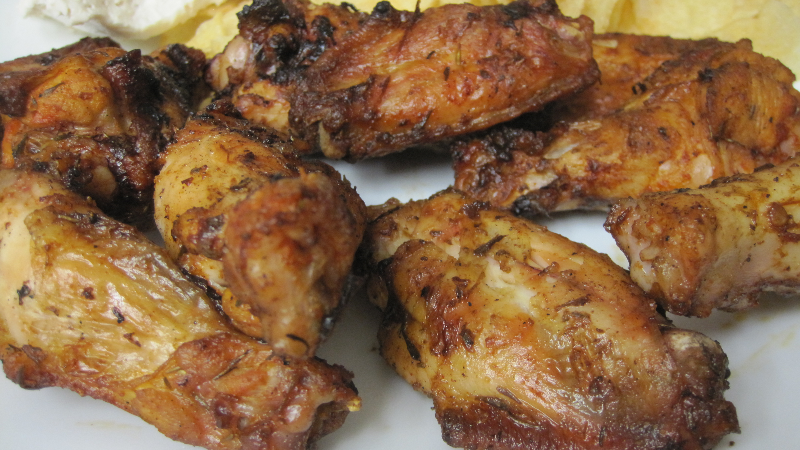 It's football time again and we have some easy wing recipes that you and your tailgate friends will enjoy.
Man That's Cooking
Ingredients
3 – 5 lbs chicken wings
1/2 teaspoon everglades heat seasoning
2 tablespoons grace jerk marinade
1/2 teaspoon dried thyme
1/3 cup franks red hot wing sauce
Directions

First, prepare your wings by separating the wings from the drums then remove the wing tip. Add half of the chicken to one zip seal bag and the other half to another bag. In the first bag, add the Everglades Heat seasoning, dried thyme, and some Franks Red Hot wing sauce. You can eyeball this sauce amount or if you already measured out 1/3 cup, add half of this. Seal the bag making sure to remove as much air as possible. Mix up the contents of the bag until the chicken looks evenly coated. In the second bag, add jerk marinade and Franks Red Hot wing sauce. Repeat the seal and mix steps. Place both bags in the refrigerator overnight. If you like wet wings or minced garlic wings, pour some Franks Red Hot in another zip seal bag and add minced garlic or place that in another separate bag. On the next day, load up your zip seal bags into your cooler and head out to the stadium. Fire up your tailgating grill and cook these wings until they reach 165 F. For extra wet, let them cool a few minutes, then add them to the bags of Franks and / or minced garlic and mix the chicken around until well coated.



Print This Recipe

Watch How To Make This Recipe