Grilled Hot Chicken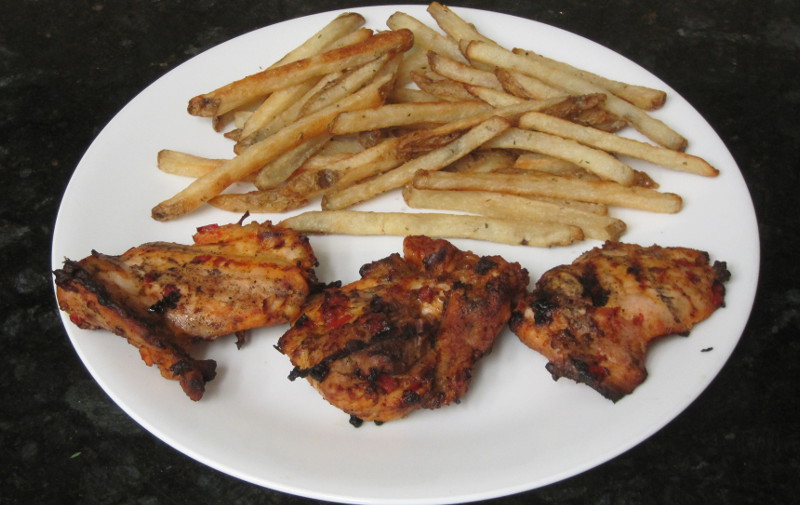 Are you ready to feel the heat?  Check out this delicious hot pepper chicken recipe and say hello to the flame!
Man That's Cooking
Ingredients
6 Boneless skinless chicken thighs
3 Scotch bonnet peppers
1/2 cup Franks Red Hot Wings Sauce
2 Tablespoons Ocho Rios Spicy Jamaican Jerk Seasoning
1/4 cup Matouk's Hot Pepper Sauce
1 Teaspoon Everglades Heat seasoning
Directions

First, cut the scotch bonnet peppers and remove the stem and seeds.  Place the peppers in a electric chopper to get a fine cut or hand chop the peppers into fine pieces.


Next place the chicken thighs into a 1 gallon Ziploc bag.  Add the peppers and all other ingredients to the bag.  Seal the bag and manipulate the contents for at least 1 minute ensuring that all seasoning is evenly distributed. Place the bag in the refrigerator for 4 to 6 hours.


After this take out the chicken and place on a preheated grill.  Cook on a low temperature for about 7 – 8 minutes per side.  Flip the chicken at least 4 to 6 times.



Print This Recipe

Watch How To Make This Recipe